End of an era for the NFL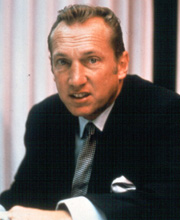 NFL icon Al Davis has died.
———————————————
Team: Raiders owner Al Davis dead at 82
The Oakland Raiders say longtime owner and Hall of Famer Al Davis has died. He was 82.
Davis, one of the most important figures in NFL history, is best known as a rebel, a man who established a team whose silver-and-black colors and pirate logo symbolized his attitude toward authority, both on the field and off.
It was Davis' rebellious spirit, that willingness to buck the establishment, that helped turn the NFL into the establishment in sports—the most successful sports league in American history.
———————————————
A sad day for anyone who has ever been a fan of the Oakland Raiders.
We wear the Silver, we wear the Black,
We never retreat, we always attack.
R.I.P, Al … YOU – and, by extension, your TEAM – were truly one of a kind.
Related:
'Mean' Joe Greene remembers legend Al Davis