Unfortunately, THAT warrants a DON'T PASS LINE call, Jamal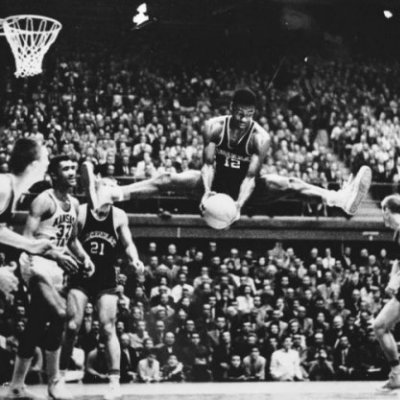 vs    
At half-time of the currently in-progress Utah/Phoenix game, the Monster Mash just declared, on ESPN, that he is personally guaranteeing that King James will, in fact, Average A Triple Double [for an entire season], at some point during his NBA career … replicating one of the all-time great achievements in the History of the League, accomplished only 1 time, ever, by the one, the only Big O.
To which, not only Stuart Scott but, this corner as well, was simply forced to say the equivalent of, "Say What? Run that by me again?"
At which point, Monster Mash clearly and succinctly re-iterated his original claim, so there could be no mistaking it:
"I guarantee it."
Now, while yours truly has always had a healthy amount of R.E.S.P.E.C.T. for a former Wild cat like Jamal – dating back to this very special game, right here, despite the losing outcome for his team - and is, in general, properly categorized as a PASS LINE player … contrary to popular belief in the minds of some Raptors fans

… THAT specific claim is one which cannot go forth unchallenged, in perpetuity, by a symbolic representative of the Knights Templar of the NBA's Roundtable, who understands the authentic magnitude of What Exactly Was Accomplished by Oscar Robertson, during that one Magical, Mystery Tour of a NBA season, in 1961-1962. 
It says, here & now, that …
Jamal Mashburn's specific claim made this evening on live TV … will, in fact, NOT come to fruition during the course of Lebron James' illustrious NBA career.
———-
In the spirit of True Sporting Excellence, however … Let us ALL truly hope that "time" eventually proves yours truly WRONG and the Monster Mash RIGHT on the $$$, in this case.
Tags: ESPN, Jamal Mashburn, Knights Templar, Lebron James, Magical Mystery Tour, NBA.com, Oscar Robertson, Stuart Scott